About us
Gokul Constructions is a property development company specialising in residential Villas and apartment projects. It has been around for more than 18 years. Gokul Constructions started with Nizampet location in Hyderabad as a core area and over time has established a very strong footprint in Nizampet, Kukatpally, Bachupally and Bowrampet in Hyderabad. We are now active with the construction of  120 HMDA approved Flats and 93 Villas in Simhapuri enclave, Bowrampet location.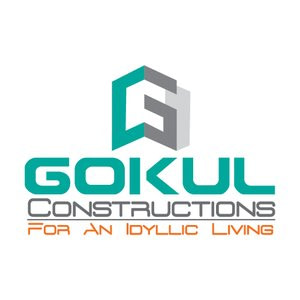 With the idea of promoting "Good Living", Gokul Constructions facilitates customers to an impeccable lifestyle ensuring the highest standard with a clear vision of providing the best to our customers. The group is in the process of developing mega townships & gated communities which include luxury apartments and residential enclaves. Since its inception, the company has been steadfast in its duty of giving value to the money invested by its customers creating a niche by taking selected location projects with Quality specifications and modern designs with an objective of providing homes to the aspiring customers desirous of quality and timely delivery.
We make the home buying a memorable and enjoyable experience completely being customer-centric living up to client expectations in any given circumstance and enabling a smooth transit in the home buying process.